Directions to Deutsche Eiche
The Deutsche Eiche is located in central Munich, 200m from the Viktualienmarkt. You can reach all of Munich's attractions either on foot or by public transport.
Travel information: If you arrive by car, please note that our hotel is situated in an ultra low emission zone, which means that you are legally required to have a green German emissions sticker on your car. Fines are possible when driving in the ULEZ without this approved sticker. For more information, please visit https://www.umwelt-plakette.de/en.html or https://www.germanemissionssticker.com/
Directions: Depending on which motorway you take, drive towards the city (Zentrum). This will take you to the Altstadtring, which also leads to Viktualienmarkt. Reichenbachstrasse leads off from there. 
Parking: The Deutsche Eiche has parking spaces for cars and motorbikes at an exclusive parking facility in the immediate vicinity of the main hotel building (€18 for overnight parking; a valet parking service is not available). There is usually a free space for your bicycle directly at the hotel (free of charge). Should you wish to book a parking space during your stay, please contact our reservations team.
Travelling from the airport takes approximately 45 minutes on the train. At the airport, get on any suburban train (S-Bahn) towards the city. Get off the train at Isartor (where you can change to tram services to Reichenbachplatz) or Marienplatz. The hotel is a 5-minute walk from both Marienplatz and Isartor (see map).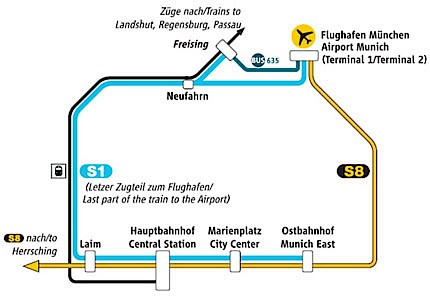 Get off at Isartor (and change to tram services to Reichenbachplatz)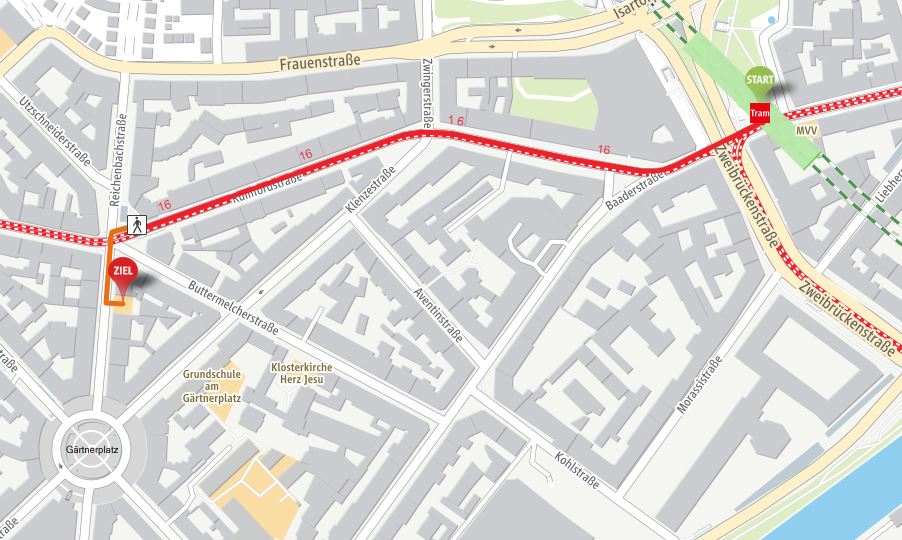 or at Marienplatz (and change to bus 52 to Gärtnerplatz).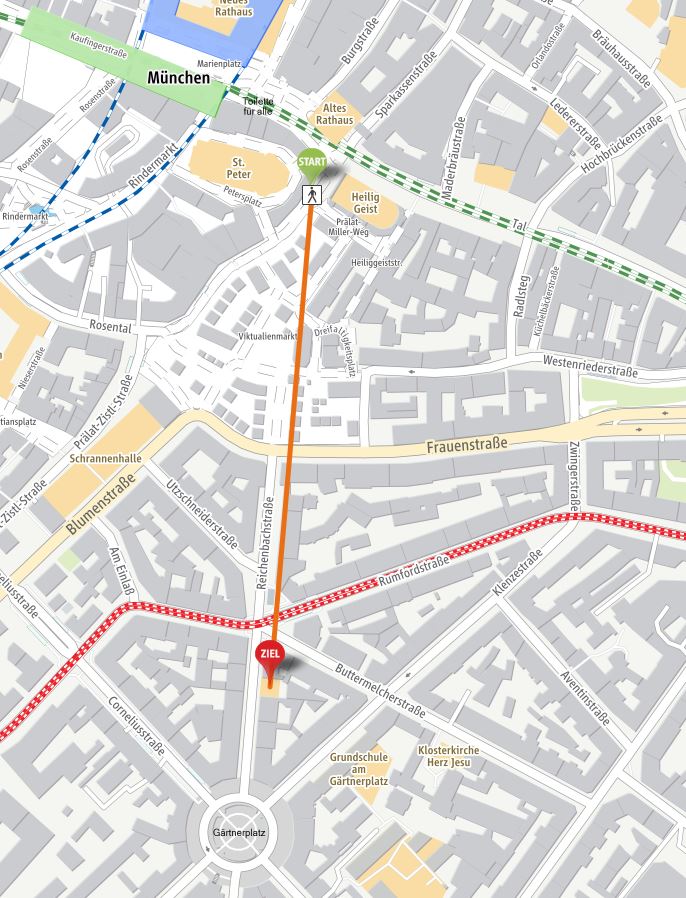 Both stations have a taxi stand. You can also simply take a five-minute walk to the hotel from both stations. If walking from Marienplatz, take the exit Tal/Viktualienmarkt from the subway, walk across Viktualienmarkt (alongside the restaurant "Nordsee") and you will get to the beginning of Reichenbachstrasse. If walking from Isartor, follow the tramway (between the Hypovereinsbank and the movie theatre) to get to Reichenbachplatz.
Should you need a hire car, here you can find a selection of hire car providers that have a branch at the airport. We will be delighted to book a chauffeur-driven limousine service (price starting at €110) from the airport to our hotel. Please contact us for further information. 
From the main railway station (Hauptbahnhof), some tram services take you to Reichenbachplatz (approx. 70m from the hotel). Alternatively, you can take underground lines (U-Bahn) 1 or 2 to Fraunhoferstrasse and then walk along Klenzestrasse to Gärtnerplatz (approx. 3 min).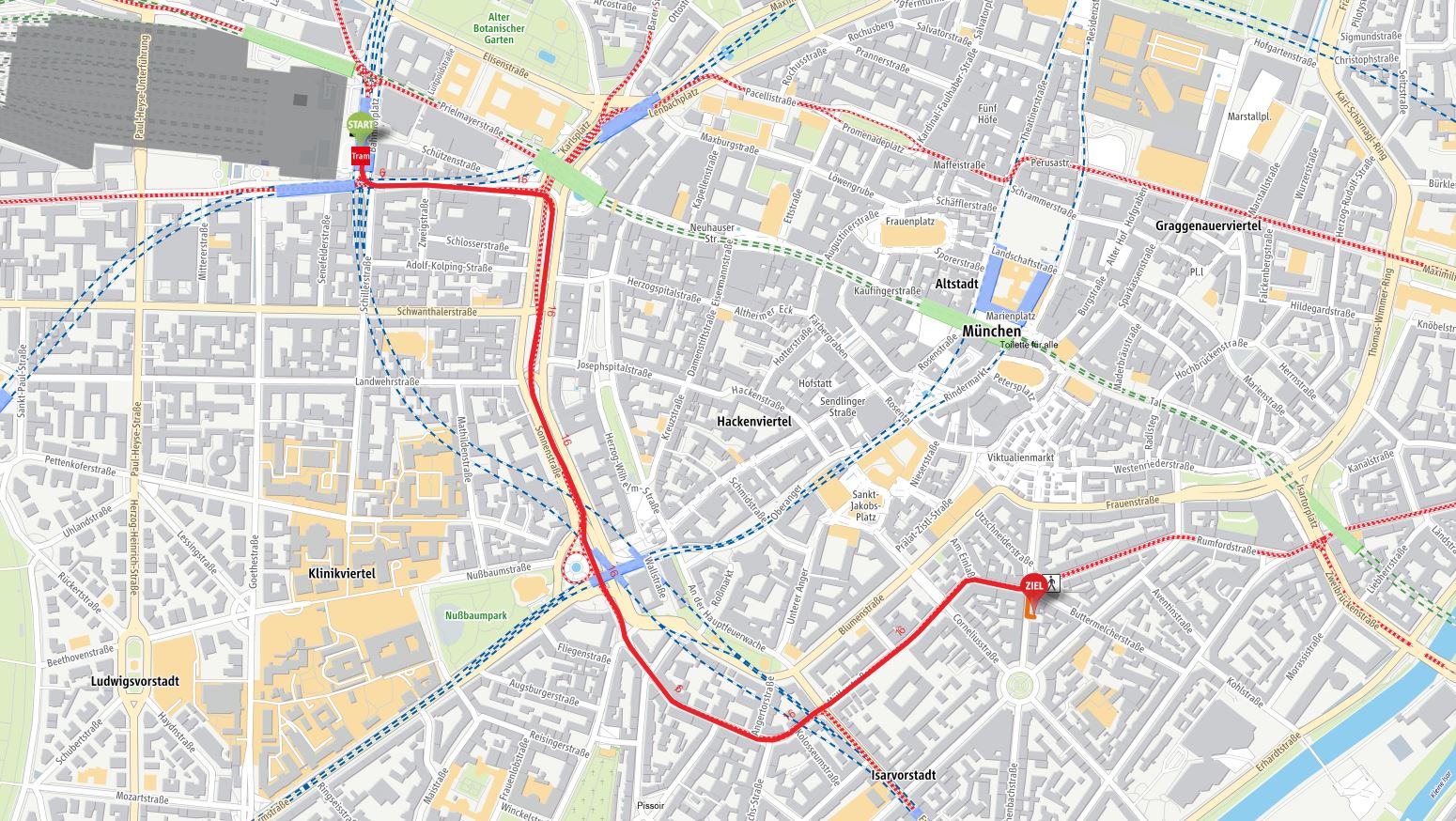 Or take subway (U-Bahn) line U1 or U2 to Fraunhoferstrasse and follow Klenzestrasse to Gärtnerplatz
(approximately 3 minutes).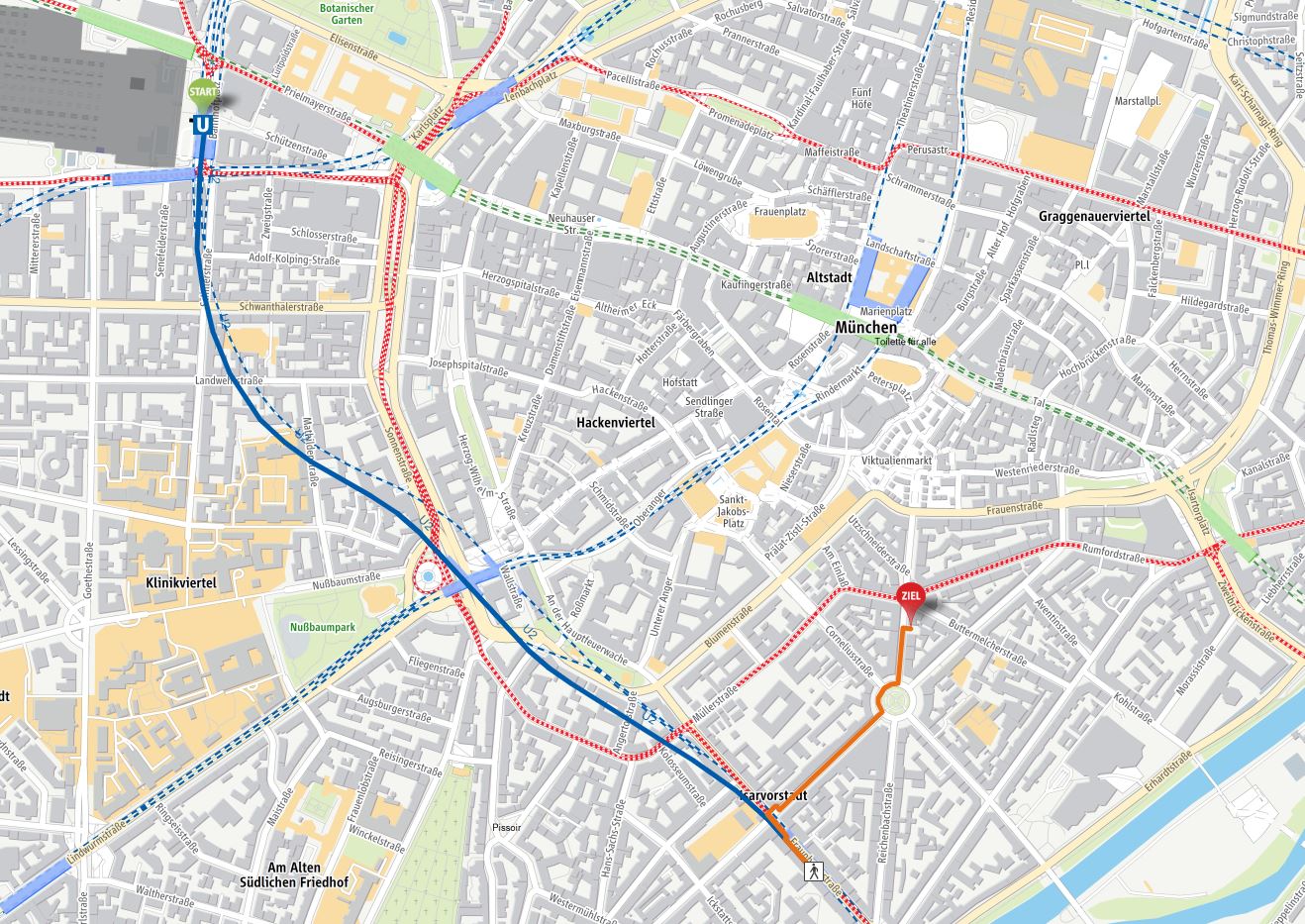 Coming from the direction of the Black Sea, turn towards the River Danube, which then leads into the Isar. There is a purification plant in the north of Munich, from which you can follow the main sewer system to Marienplatz. From here, a second pipeline branches off which also carries the water from the showers at the Deutsche Eiche sauna. There should therefore always be enough water for you to reach your docking location at Buttermelcherstrasse. From there, a small corridor will lead you to the catacombs of our sauna. You may pay the entry fee later.
Google Maps
Scripts and cookies that are required to display Google Maps. On activation personal data might be forwarded to Google.
Further information on our page Privacy Policy.